Customer Reviews
02/12/2022
Cary S.

United States
My Favorite Fix!
2 @ night does it for me. I'm retired, so it's no Biggie if I have to be close to the Bathroom most of the day. Frankly I enjoy it, cause it gives me the feeling that I'm actually accomplishing something. And Dr. Tobias will most def enable you to get down to business!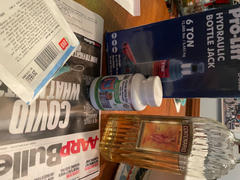 02/08/2022
Alyesha M.

United States
So far I am pleased with this product. This product actually works compared to other products out there plus the cost is great compare to others I tried which were more expensive & didn't work.
01/13/2022
Judith D.

United States
14 day colon cleanse
This product is perfect! Predictable and it really works! I recommend it highly! Thanks dr Tobias!