Many Digestive Problems
One Solution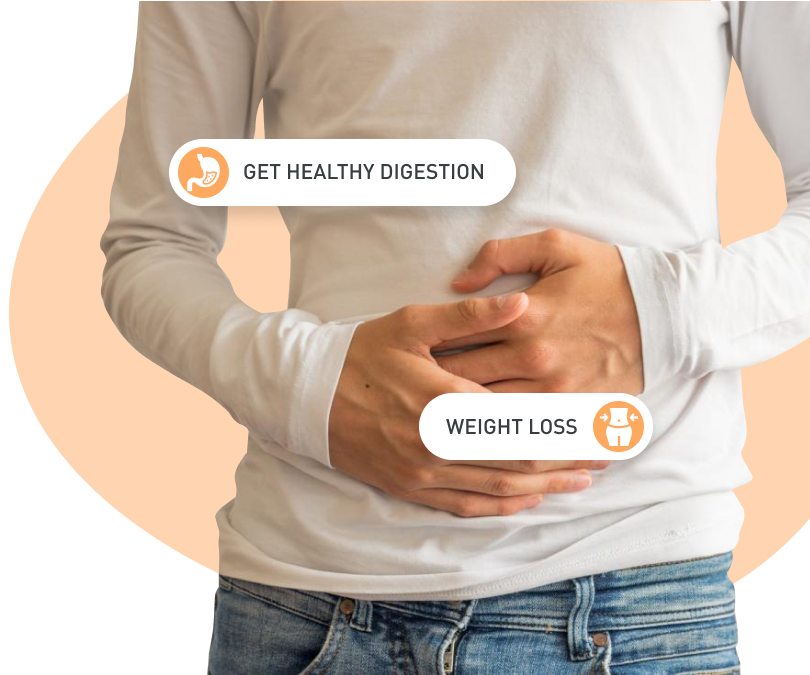 Are you tired of trying to lose weight only to gain it back once you pause your diet? Are you struggling with bloating, constipation, poor energy, or inflammation of the digestive system?
These issues can leave you feeling unhealthy, tired, and sluggish.
There is one element that all these problems have in common – toxins.
Your body is exposed to various toxins, chemicals, and free radicals every day. Toxins are in the food, the air, and everything we touch.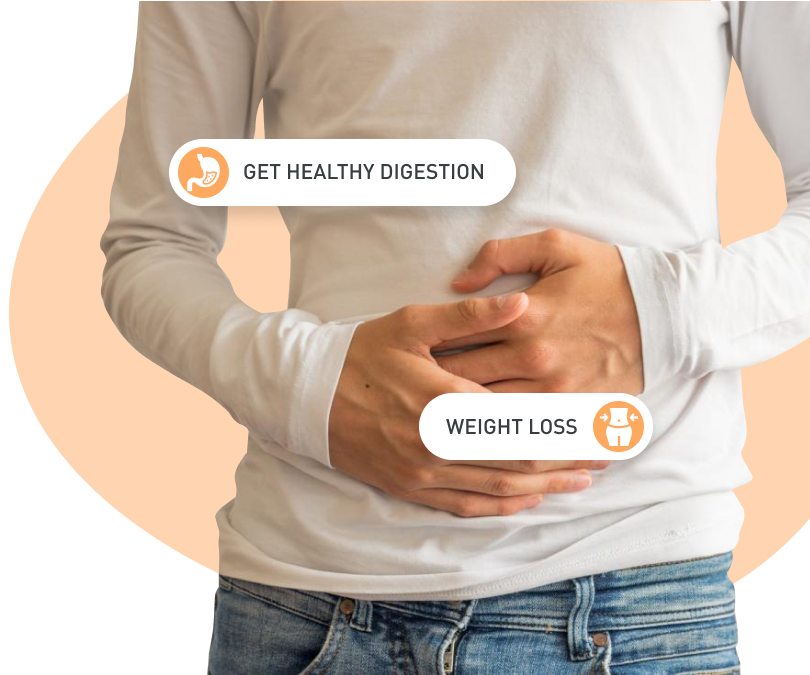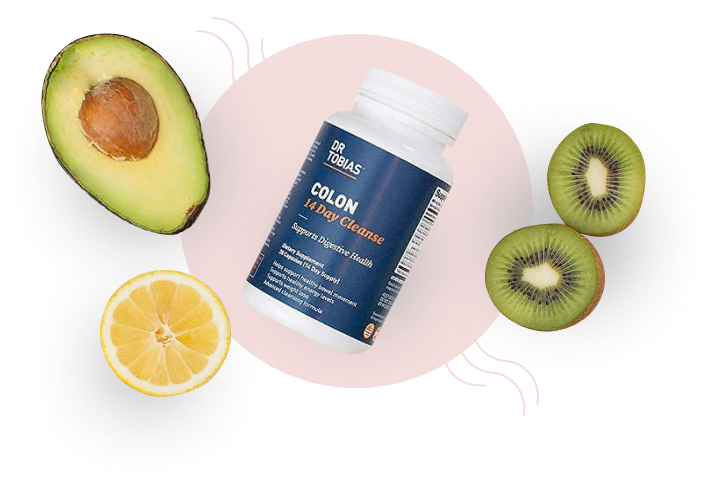 The liver neutralizes some toxins, but many others find their way into the digestive system and contribute to long-term health issues. To treat these issues, you need to address the root cause, not the symptoms.
Dr. Tobias has developed a Colon 14 Day Cleanse formula that helps you get rid of toxins without any intrusive procedures. Once you cleanse your digestive system, you can restore healthy function to your body and elevate your energy levels!
How Can You Benefit From The Colon
14 Day Cleanse?
GET HEALTHY DIGESTION
The formula helps you clean toxins from your body and supports healthy bowel movements.
WEIGHT LOSS
The colon cleanse can help you on your weight loss journey by improving your body's digestion speed and efficiency.
SUPPORT YOUR ENERGY LEVELS
With the Colon 14 Day Cleanse, you can free your intestinal tract of excess waste, increase your energy levels, and reduce bloating.
FEEL GOOD
Healthy digestion boosts your energy, improves your mood, alleviates stress, and makes you happier overall.
Safe, Proven, And Fast
Cleansing Process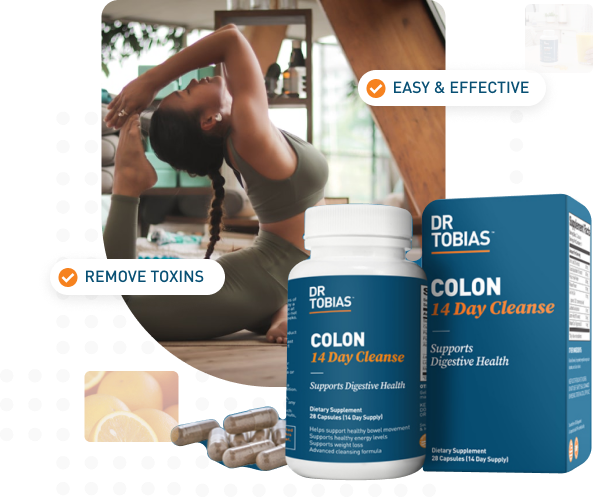 DOESN'T CAUSE IRRITATION
The Colon 14 Day Cleanse by Dr. Tobias is formulated with the finest herbs, fibers, and probiotics optimized for an effective yet gentle cleanse.
HIGHEST STANDARD GUARANTEED
Our product has been third-party tested for purity, effectiveness, ingredient safety, nutritional value, and label accuracy. You can use it confidently, knowing that it has passed all the necessary tests.
FAST, EASY, AND EFFECTIVE
Dr. Tobias Colon 14 Day Cleanse solution requires only 14 days for full effect and only 1-2 capsules per day. It's easy, non-intrusive, and provides a massive boost to your digestive system.
Here Is What Our Happy Customers Think

Tracy


Maria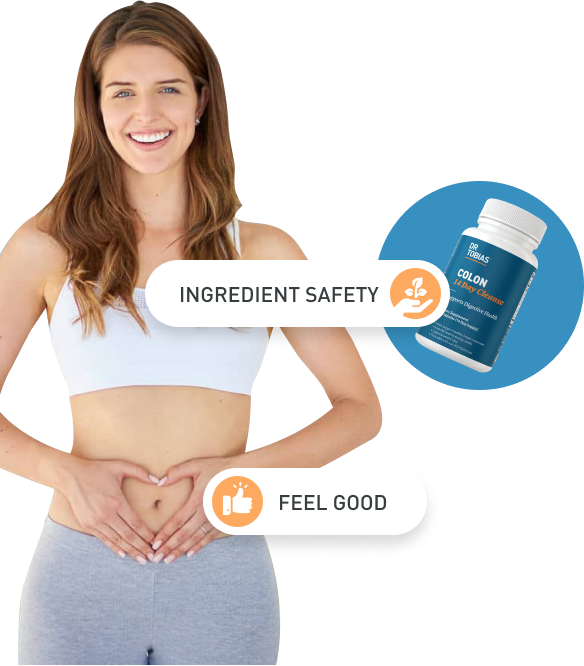 Your Digestive System Will Thank You For This
It's time to stop struggling with digestive issues and start enjoying a life with less bloating, constipation, and excessive water retention.
It's simple, effective, and will only take 14 days. And to help you with your decision here's a special offer for your eyes only!

Order Dr. Tobias' Colon 14 Day Cleanse today and get 20% OFF your purchase and FREE shipping within the US!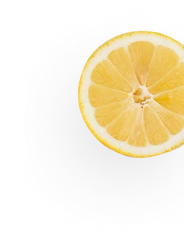 Ingredients
1
Senna Leaf (20% Extract)
Used to treat constipation, irritable bowel syndrome (IBS), hemorrhoids, excess weight, and many other conditions.
Aloe vera is considered a natural laxative. A handful of studies have looked into the benefits of the succulent to aid digestion.
2
Cascara Sagrada Bark (10% Extract)
Commonly used by mouth as a laxative for constipation.
6
Lactobacillus acidophilus
Balances potentially harmful bacteria that can otherwise flourish in the gut due to illness or antibiotics.
Increases the amount of water in the stool, making the stool softer and easier to pass.
7
Licorice Root (10% Extract)
Often used to relieve symptoms of indigestion, such as acid reflux, upset stomach, and heartburn.
Flaxseed is commonly used to improve digestive health or relieve constipation. Flaxseed may also help lower total blood cholesterol.
Other Ingredients include
Gelatin (bovine), rice powder, vegetable magnesium stearate, and silicon dioxide.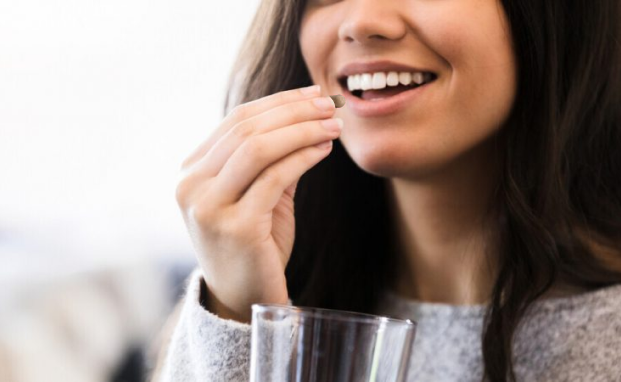 Suggested Use
Take 1-2 capsules at bedtime with 8 ounces of water daily for up to 14 days, or as directed by a healthcare professional.

Start with one capsule at bedtime for the first 4 days. Do not repeat the cleansing program for at least 6-8 weeks.
CAUTION
1. Do not exceed the recommended dose. This product contains senna leaves and cascara sagrada and should be consumed with at least a full glass of liquid. Consuming this product without enough liquid may cause choking.
2. Do not use this product if you have difficulty swallowing. This product is not intended for pregnant or nursing mothers or children under 18.
3. Do not use this product if you have abdominal pain, diarrhea, or loose stools. Rectal bleeding, abdominal cramping, and/or failure to have a bowel movement after using a laxative formula may occur.
4. If you have a known medical condition and take medication, consult your physician before taking this or any dietary supplement.
5. Allergenic information: This product is manufactured and packaged in a facility that may also process milk, soy, wheat, egg, peanuts, tree nuts, fish, and crustacean shellfish.
FREQUENTLY ASKED QUESTIONS
Q: Can I take Dr. Tobias Colon 14 Day Cleanse product longer than 14 days?
A: Please limit the duration of Dr. Tobias Colon 14 Day Cleanse since this product is not intended for continued use. Most customers feel their cleanse is complete between 7 and 14 days. You may repeat the cleanse in 6-8 weeks.
Q: Can I take Dr. Tobias Colon 14 Day Cleanse and Dr. Tobias Liver 21 Day Cleanse simultaneously?
A: We recommend starting with the Colon product when combining Dr. Tobias Colon 14 Day Cleanse and Dr. Tobias Liver 21 Day Cleanse. Start the Liver Support product when the cleansing outcome decreases (after 7-8 days). The Colon Cleanse product needs to be taken at bedtime, so when taking Liver Support in the evening, we recommend doing that around 5-6 pm.
Q: Is there a special diet to follow when taking Dr. Tobias Colon 14 Day Cleanse?
A: When taking Dr. Tobias Colon 14 Day Cleanse, it is essential to have enough fiber in the diet, found in fresh fruit, vegetables, and leafy greens. Sufficient water intake is vital to help process and move the excess waste from the colon, and so we recommend drinking 80+ oz. of water a day. In addition to diet, sufficient physical activity such as daily walks or other forms of exercise may also help with the cleansing process.