DR. TOBIAS FOR WOMEN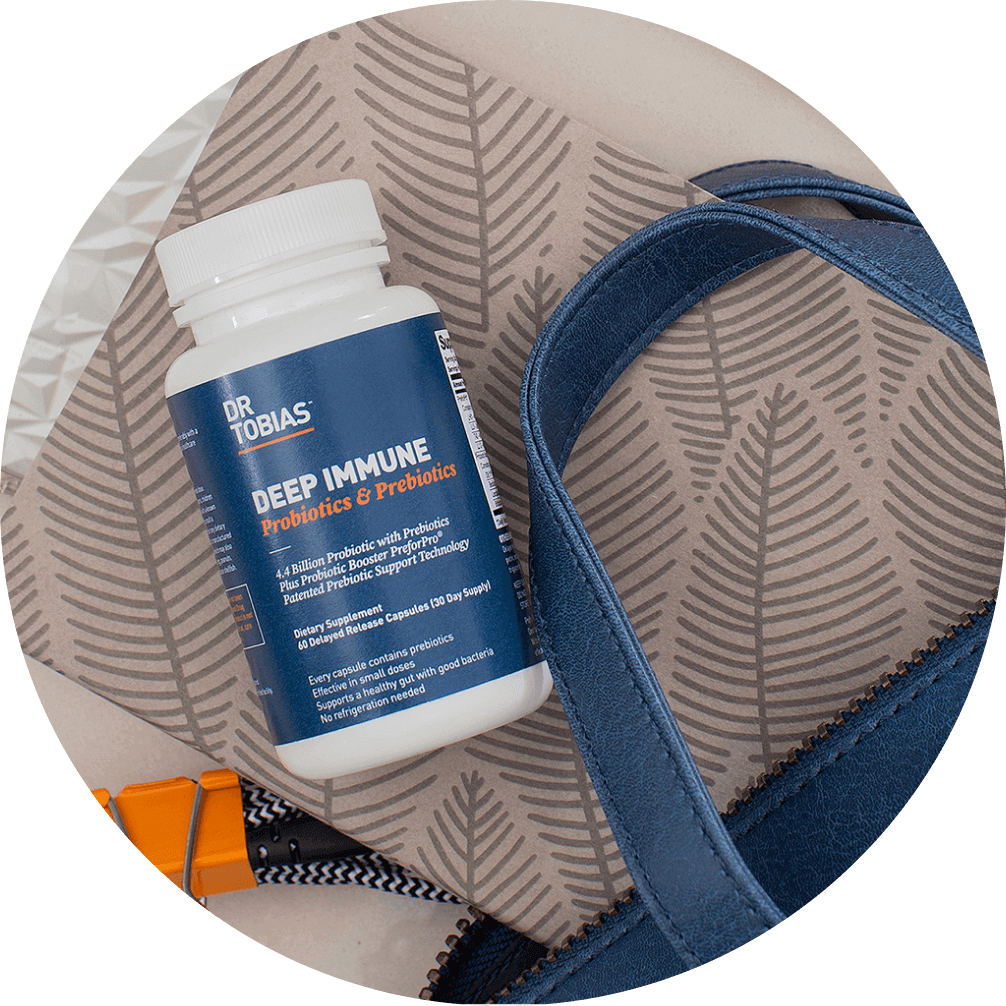 Digestion
Nutrient Absorption
LADIES, ARE YOU TIRED OF HAVING
A WEAKENED IMMUNE SYSTEM?
Have you been struggling with extra weight, bloating, or diarrhea? Are you tired of a weakened immune system but don't want to take prescribed medications to improve it?
Many problems in our bodies start with an imbalance of gut bacteria. Typically, the gut, or gastrointestinal tract, contains billions of friendly bacteria that help digest food, regulate various processes in the body, and protect it from some diseases.
However, if that balance is disrupted by antibiotics, an unhealthy lifestyle, or environmental factors – one can experience digestion problems or decreased immune function.
So, What Exactly Are Deep Immune Probiotics and Prebiotics?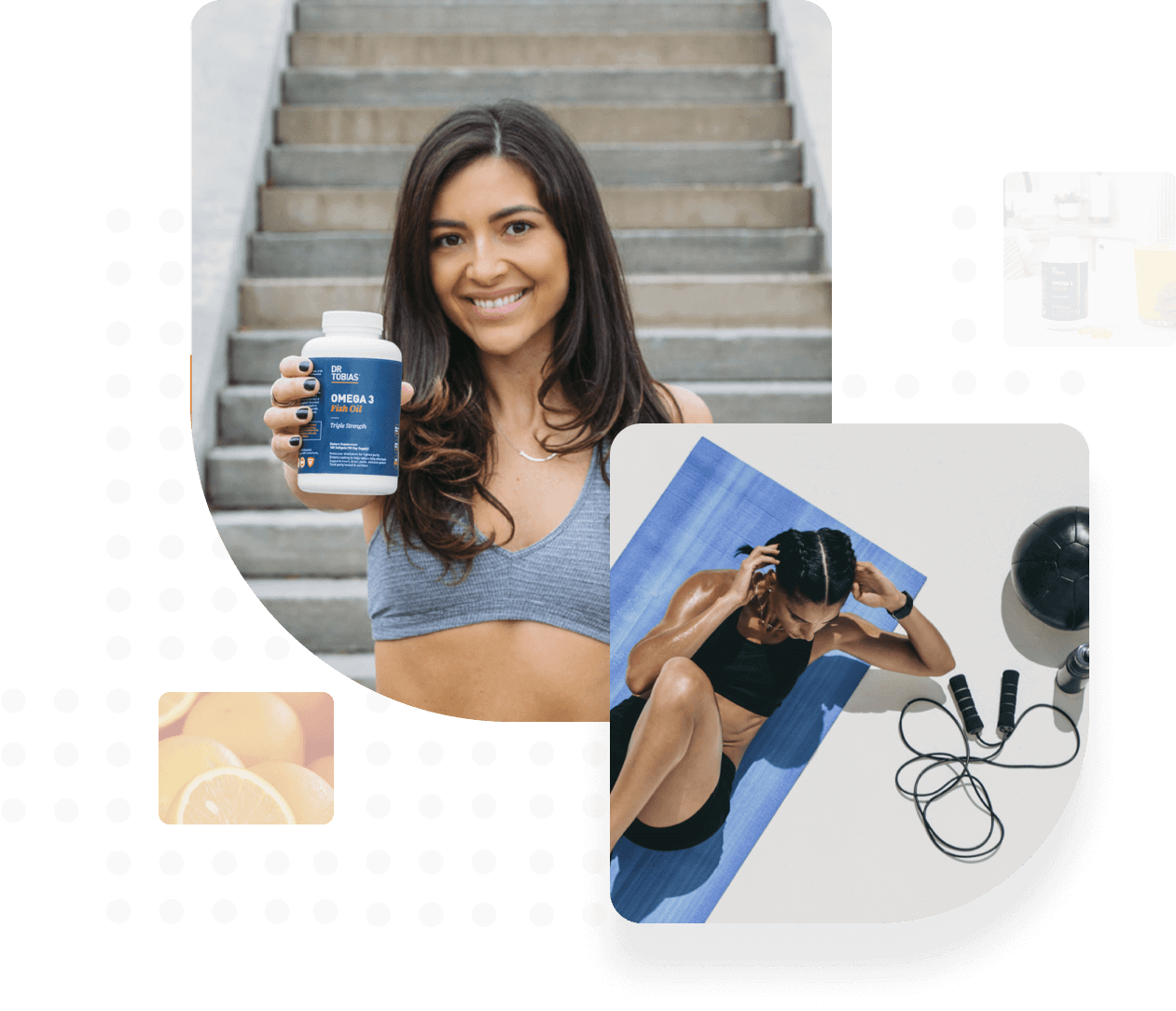 A healthy Gut
Helps Clear Toxins
Healthy Immune system
This specialized formula contains around 4.4 billion CFU (Colony Forming Units) of probiotics with added prebiotics in every dose, to restore perfect balance in your digestive system.
DE111, the friendly, spore-forming, probiotic strain that is highly effective in supporting normal proliferation of beneficial gut bacteria, ensures that your digestive system will work the way nature intended.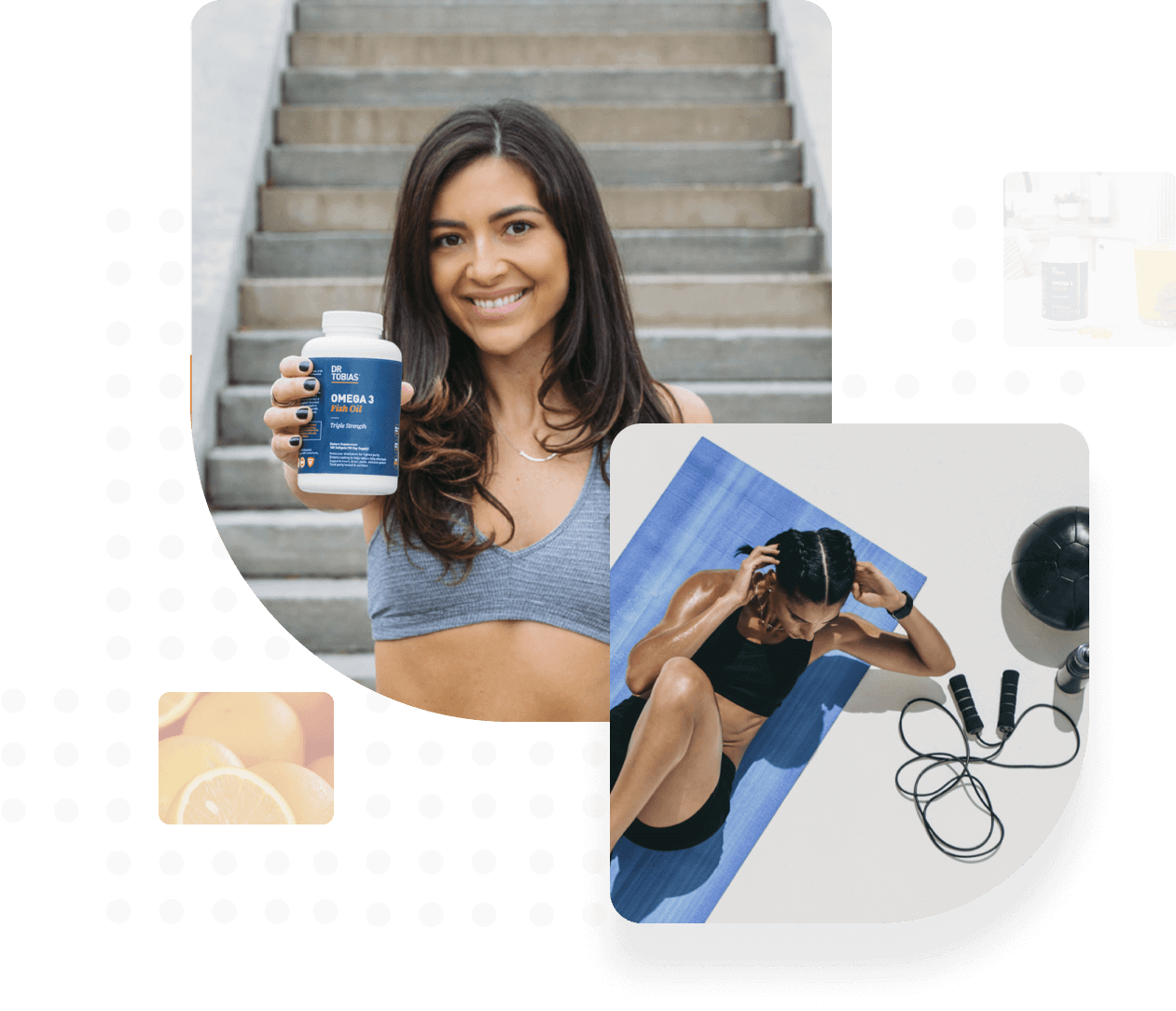 A healthy Gut
Helps Clear Toxins
Healthy Immune system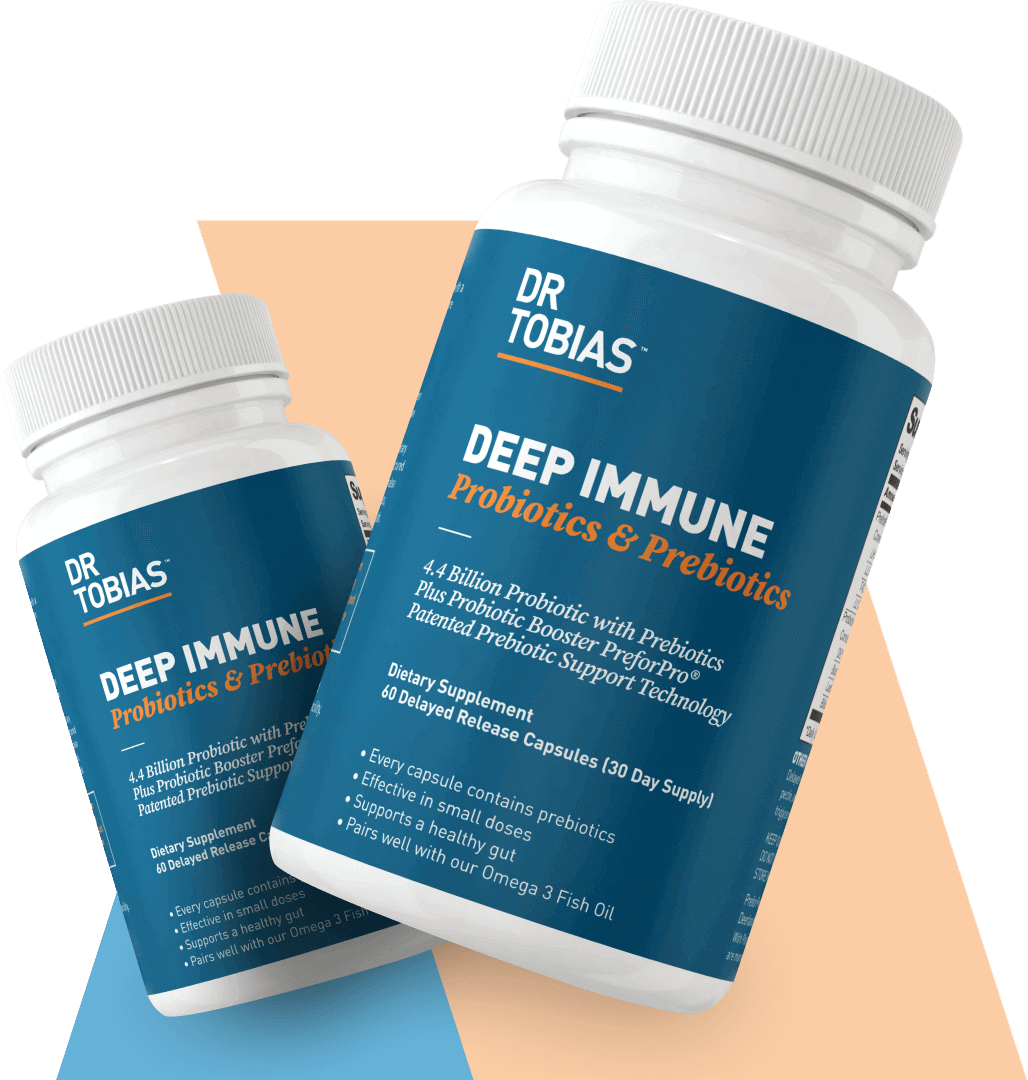 Prebiotics, which are essentially food for the friendly bacteria, promote the growth of good bacteria in your gut to help soothe your digestion.
The Deep Immune Probiotics and Prebiotics delayed-release capsules allow the good bacteria to safely reach your stomach. That way, your intestines have time to absorb more of the healthy bacteria in a completely natural way.
How Can You Benefit From Deep Immune Probiotics & Prebiotics?
GET A HEALTHY DIGESTIVE SYSTEM
The Deep Immune Probiotics help maintain the proper balance of healthy bacteria in your gut.
IMPROVE YOUR IMMUNE SYSTEM
The probiotics may help boost your immune system to better protect you from harmful bacteria, viruses, and other pathogens.
SAY NO TO DIARRHEA
By improving your digestion, the Deep Immune Probiotics can help you treat diarrhea or prevent it from occurring in the first place.
PROMOTE MENTAL HEALTH
Probiotic supplements are known to improve some mental conditions.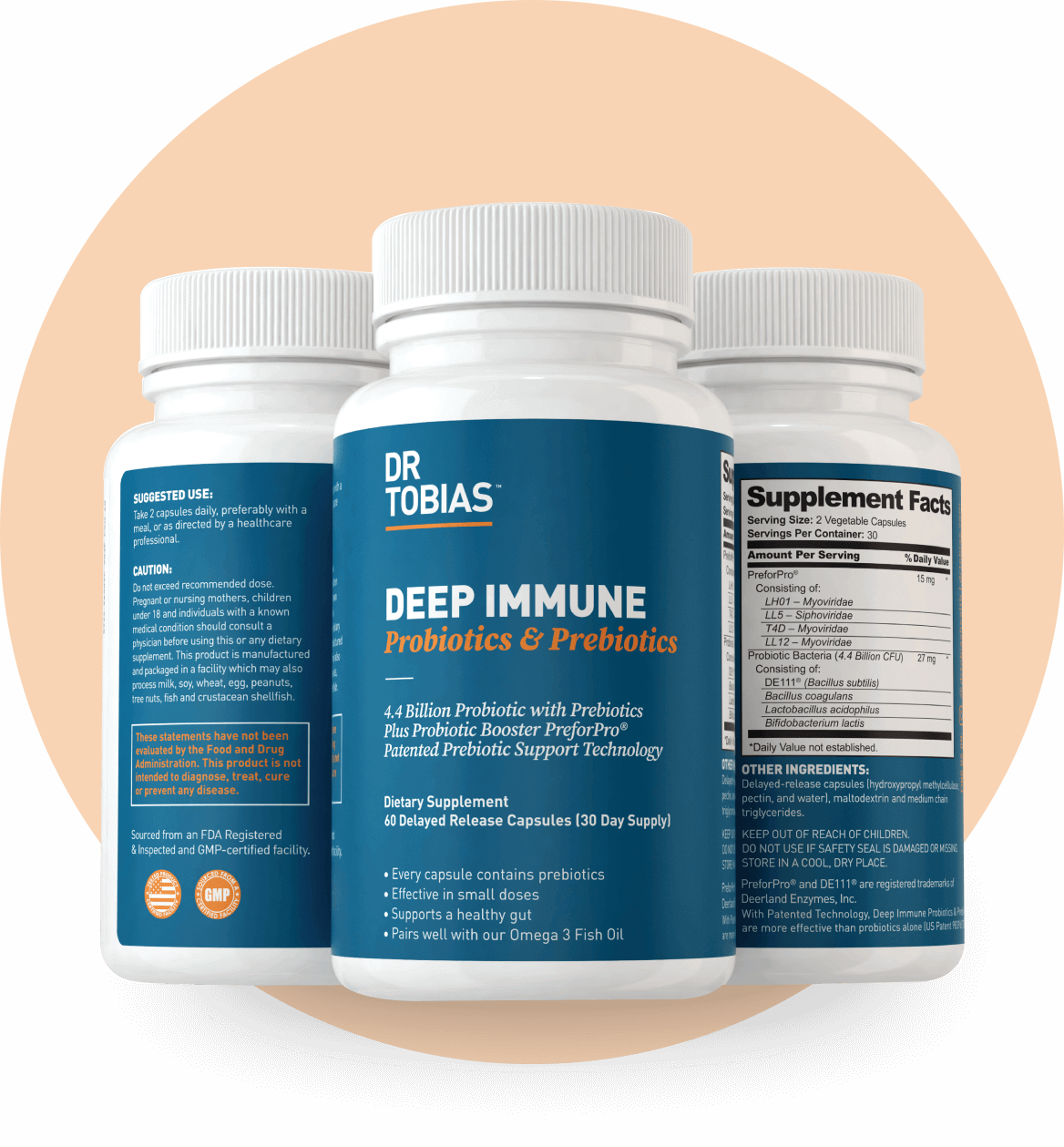 The Probiotics
& Prebiotics
Most Women Can Take
Many individuals can safely take Dr. Tobias' Deep Immune Probiotics & Prebiotics, including people with sensitive stomachs.
Non-GMO
No refrigeration required
Contains highly effective spore-forming strain, DE111
with prebiotics to feed nutrients for healthy probiotic organisms
Here Is What Our Happy Customers Think

Maria Sharma


Samantha Forrester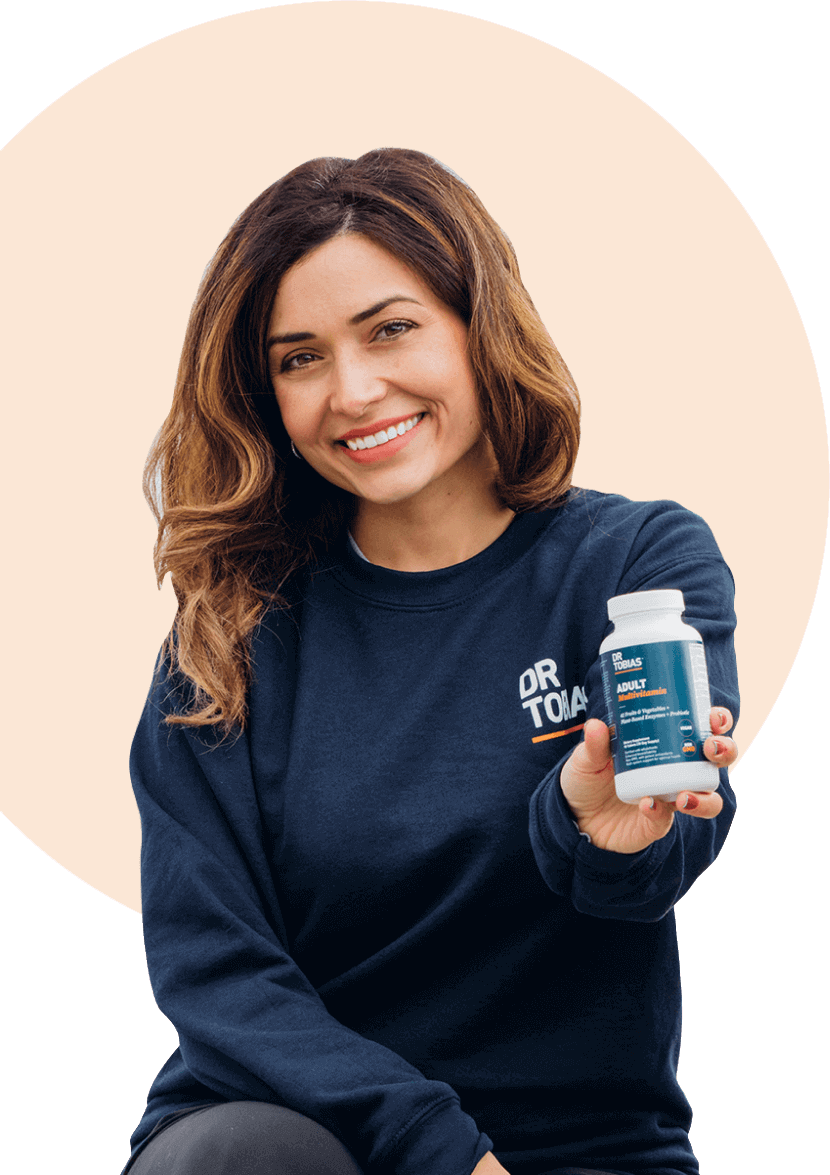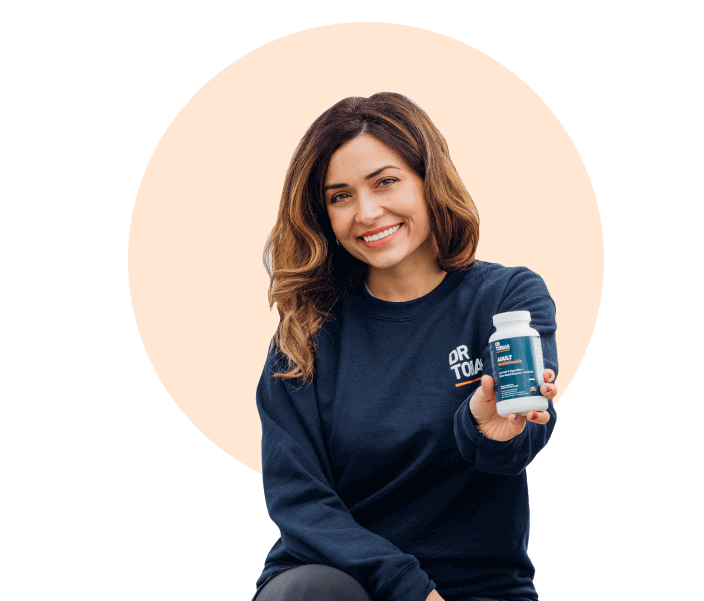 Your Healthy
Digestion Starts Today!
Instead of struggling with digestion-related problems, or a weakened immune system, you can now live a healthy life in harmony with your body without taking any medication.
It all starts in the gut. Once you have a balanced population of bacteria in your digestive system, your entire body begins working more efficiently.